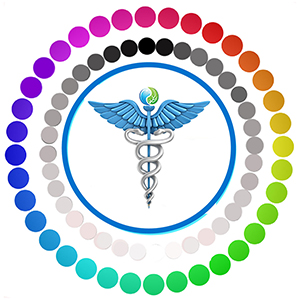 This post focuses on nurturing an adult team well-being initiative – this particular focus does not include children and young people:
Be Super provide employers with an opportunity to give their team(s) a free well-being support service!
Employers are being given an opportunity to pay £75.00 per month so their team members can benefit from a well-being initiative – through greater self-awareness and team togetherness.
SPECIAL TRIAL OFFER:
Although VFP is a 12 month contract, the initial 3 month is a trial with no contract – if you value the benefits and potential you can continue with a contract if you want.
What does it look and feel like?
Imagine the benefits of less stressed team members and less absence and illness and less negative chit chat.
Imagine the benefits of team players that perform better individually because they have clarity and purpose and better health, fitness and well-being.
Imagine staff that perform better as a team because they know how valuable their contribution is, and how every team members contributes equally. Moreover, they will truly care about the quality and service your team provides. If you already have this, then how about taking the individuals, the team, and your organisation to another level – read on . . .
VFP IS A SUPPORTED EDUCATIONAL EXPERIENCE FOR GUIDED SELF-AWARENESS AND LEADERSHIP EXPERIENCE.
What does VFP consist of and how is it experienced?
The basis of the experience is The VFP Blueprint.
This is then supported by face to face discussions, insights and experiences.
Further written information, video's and audio are provided
face to face webinars, personal discussions & emotional leadership coaching are also provided
training, workshops and positive outdoor activities and enrichment-type sessions follow
Additional support also extends to optional blood work and biofeedback of HRV and health and fitness markers (to improve sleep, reduce inflammation, soft tissue damage and stress. Additional experiences also increase energy, creativity and mental agility and memory).
We have 9 progressive VFP experiences.
As if this is not enough – it also provides business and digital marketing support and training.
HOW DO WE ACHIEVE ALL THIS WHEN WE MAY NOT EVEN KNOW YOUR ORGANISATION?
We work with the owners (yes – we include the owners, directors, partners, and managers in the experiental journey – it all starts with the employer!) – this is optional – but advised!
VFP FOCUS GROUP #A:
We have chosen to delay availability of our services to individuals until mid 2024, until then our focus is on providing our services to team environments (groups of 3 to 7). We can cater for multiple teams of this size, however, we will be restricting our total capacity (until Autumn 2024), to just 100 people so we can ensure quality growth and allow for flexible development.
Our focus is smaller organisations with a turnover under £25 million and less than 150 employees.
VFP FOCUS SPECIFIC:
The directors of Be Super Ltd have over 60 years combined experience in certain sectors and we believe this can be of specific help for teams within:
Residential care homes (for both children, young adults and the elderly)
Smaller schools and organisations supporting children and young people with trauma, chronic stress, as well as Autism, ADHD, ODD, Epilepsy, Selective Mutism, and other developmental challenges and issues. We also support the gifted and talented as much as the more challenged!
Expanding owner/family led business ventures needing improved productivity, improved communications, staff well-being, consolidation reviews, and possible digital support – and a better work/life balance
Self-employed ventures with a network of similar others (service or sales related individuals).
Professional and semi-professional sports teams (especially football, rugby, and cricket) – regional and national level teams as well as long term established teams.
To sign up for a trial or to find out more PLEASE CLICK HERE.
More about Marcus | More about Sharon | More about Morgan |
Thank you,
Marcus, Sharon, and Morgan Pearson.
To find out more and ask any questions or arrange a meeting:
Or simply enter your email address below to register as a FREE PROVISIONAL VFP Member – we will then be in contact.