PEMF therapy for depression and anxiety has been approved by the United States Food and Drug Administration Agency since 2006; and in 2018 the British Government approved an application from the NHS to cover and pay for a low-level PEMF therapy device.
In addition to depression, anxiety and stress, PEMF Therapy also supports recovery after a stroke!
Recovery depends on the plasticity of the brain and the regenerative capabilities of the neurons – and PEMF promotes brain plasticity.
A study found that after five weeks of active treatment with low-intensity PEMF, there was a 62% reduction on a Depression Rating Scale.
Be Super Ltd use PEMF devices and also combine them with HRV Therapy and SSP Therapy . . .
PEMF Therapy, HRV Therapy and SSP Therapy are all energy therapies, however –
PEMF out performs traditional medical approaches!
Traditional approaches, particularly medications, simply cover up the imbalance of neurotransmitters involved with depression or anxiety disorder. This is problematic because it can often take more medication to relieve the symptoms as time goes by, and can also lead to addiction issues.
Another problem with conventional treatments is the time it takes to feel relief. Antidepressant medications  typically take four to six weeks to produce results, since they aren't working specifically at the brain synapse level, and 30% of patients prove to be resistant to antidepressants altogether.
Similarly, psychotherapy and cognitive behavioral therapy (CBT) are long-term interventions. Other therapies, like ECT (convulsive therapy) and rTMS (high intensity transcranial magnetic stimulation) have to be applied repeatedly to get the full therapeutic effect – whereas PEMF works quickly.
PEMF Therapy is now available in the North West of England:

If you live within a 25 mile radius of Rochdale (Lancashire, England)  you can try PEMF Therapy from the comfort of your own home – read on . . .
Be Super Ltd (based in Rochdale, Lancashire), provide PEMF Therapy using a range of devices. We undertake an initial consultation (free of charge over the phone); and follow this up with a home visit to support you with an initial 60 min session. (The cost for this is £50.00). During this visit you will receive some initial 'cellular charging / re-tuning' and discuss in more detail any future 'course of recovery'.
This offer is initially restricted to a 25 mile radius of Rochdale, however if you live further away, we may be able to meet at an alternative mid-venue to facilitate the session – we are flexible and supportive of you as an individual.
According to one of the world's experts (Dr Pawluk) –
Scientific research has evidenced (along with many satisfied clients) that 45min sessions and longer, delivered on a daily basis (which can be easily achieved with a portable home PEMF device) – could be very beneficial for people who suffer from depression and anxiety, with minimal side effects, and without the cost, time commitment and inconvenience necessary to receive other treatments in a professional's office.
PEMF to improve mental agility and memory:
PEMF devices can also be set on frequences (eg Alpha State) to promote feelings of calm and relaxation. It supports and improves meditation and focus. It is excellent for mental agility and can be of benefit when preparing for exams or presentations / team meetings or sporting events or competition.
One of the devices we use is called NeoRhythm:
The NeoRhythm Wellness Wearable is soon to be a Medical Device, and is a Finalist for the World Healthcare Innovation Award . . .
According to (prnewswire) –
"NeoRhythm is a wearable wellness device that uses tried-and-true PEMF (pulsed electromagnetic field) therapy to allow the user to choose their preferred state of mind. PEMF technology has been FDA-approved and in regular use by medical practitioners the world over for decades, but what is new is its adaptation as a comfortable tech wearable for home use".
Be Super Ltd use these (and other PEMF devices) to support individuals to feel better and perform better. When we meet up with you we will discuss the range of suitable PEMF devices and also the benefits of combining them with our other therapeutic experiences such as HRV Therapy and SSP Therapy. We do all this in a relaxed and supportive (non-sales) manner.
We provide access to our devices on a hire basis and we also provide you with an opportunity to purchase devices for ongoing flexible use for yourslef, family and friends.
We also provide specialist support to children and young people within schools or for those who are home educated.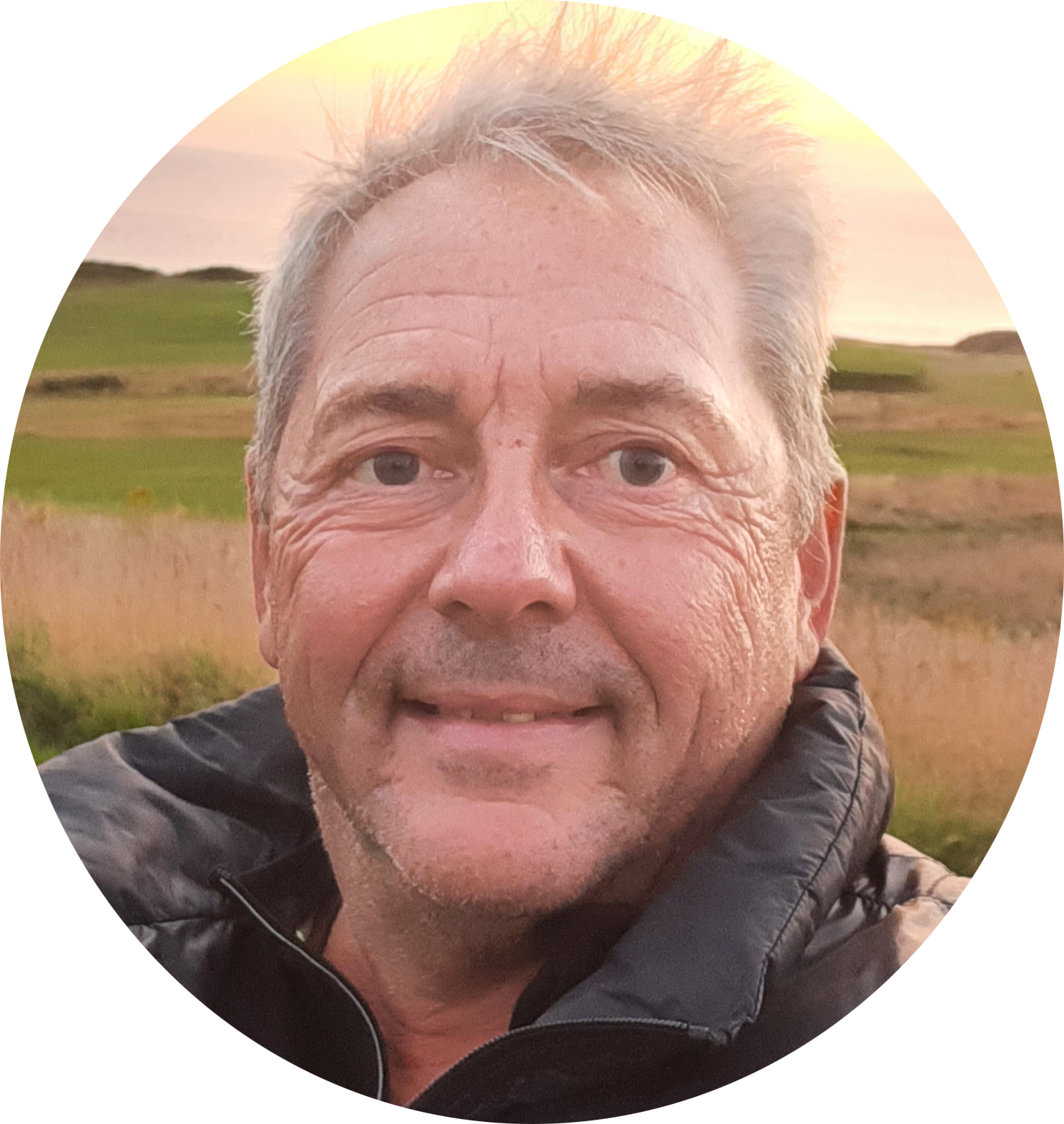 Marcus is focused on supporting others better interact with themselves and others.