Digital and Video Clip Marketing Care Packages:
AUDIO CLIPS :
Onomatopoeia (a word that imitates the sound it represents); alliteration (the occurrence of the same letter or sound at the beginning) and rhyme (correspondence of sound between words or the endings of words) are all key factors that could and should be considered with professional audio branding.
P Diddly Dacious at Be Super is just learning how to use VFP (Vibrational Frequency Programming) to better influence and support brands with "copy, voice and music'. As we 'tune in to this skill – we will keep you informed – in the meantime – check out these clips:
Please enlarge the viewing before playing this video:
Images may be converted to video clips and used for intro's, events, promotions etc.
It is our intention to start using professional audio clips to brand a business – but until then:
Package 1: We produce 1 new video clip per week (4 per month) for publication on your social media.
WITH PACKAGE 1 WE DO ALL THE WORK.
Package 2: We produce 2 new video clips per week (8 per month) for publication on your social media.
WITH PACKAGE 2 WE SHARE THE WORK.
Package 3: We provide you with access to our video making platform so you can create your own UNLIMITED number of video clips. This package is subject to availability.
WITH PACKAGE 3 YOU DO ALL THE WORK.
NOW MUCH DOES IT COST – AND WHAT IS OUR BEST VALUE OFFER?

Our 'stand alone digital / video clip marketing package' costs £500.00 per month (with a minimum of 4 months contracted in).
Our current stand alone offer provides the first month for only £250.00
Our Altruistic Offer:
Requires you to contract in for our Corporate & Club Wellebeing Package for at least 5 people (@£75.00 per person per month) for 12 months. This equates to £375.00 per month (minimum) for 12 months.
PLUS our digital / video clip marketing package 1 – for only £250.00 per month (for 4 month contracted periods – with no price increase).
SUMMARY OF OUR OFFER:
We are willing to provide you with a Company & Club Wellbeing Package worth £22,000 plus £5,750.00 worth of digital/video marketing  (total value £27,750.00) for only £7,500.00 – payable on a monthly basis at only £650.00 / month.
Additional Information:
The importance of daily posts . . .

A single video is soon lost within the LinkedIn or Facebook 'onslaught of posts' – so our Packages all include 4 uploads per day to LinkedIn AND Facebook (that's 8 per day spread out from 0730 till 1900).
You will have 1 or 2 new video clips per week and these will be alternated time wise each day. The video's will be linked back to further information (a website or social media page) of your choice. We can also assist with this aspect as well.
You can be set up and running within 48 hours and stand out from the competition:
Benefit your marketing by converting a static image to an animated video clip and posting it to social media.

This promotion is perfect for New and Ongoing Project Promotions, Discounts, Sales, Holiday Seasons, New Products, Insights, Stories, Events, Social Promotions, Announcements etc . . .
PROMOTE YOUR OFFER WITH A SHORT VIDEO CLIP EVERY DAY OF EVERY MONTH.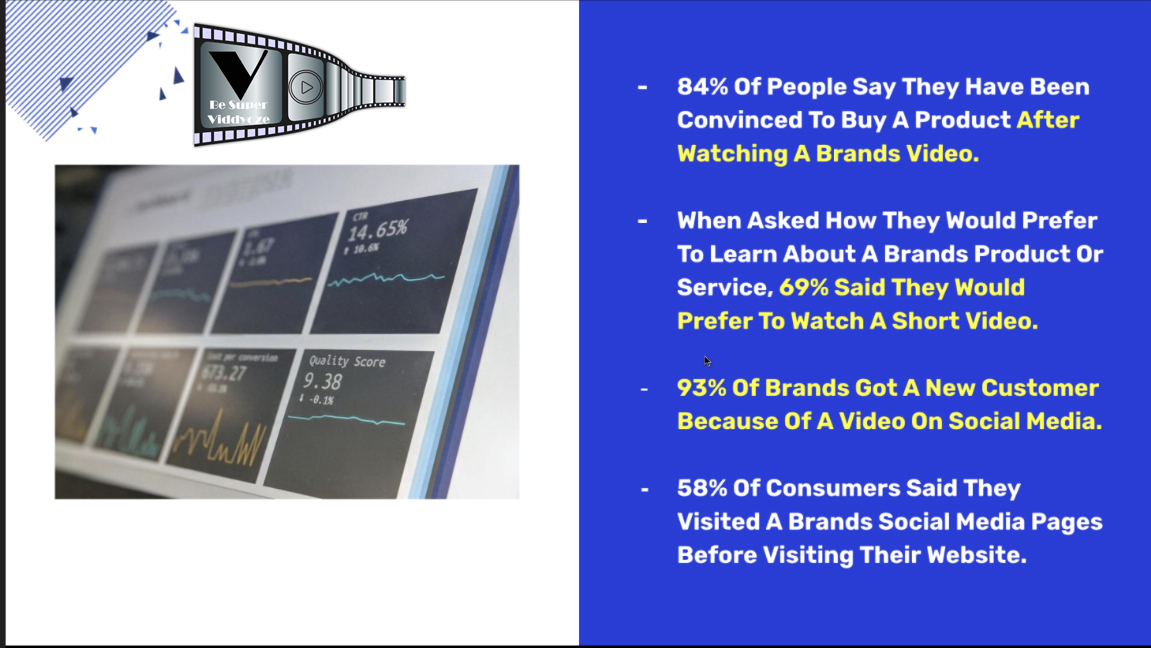 For more details on our full range of web, mobile and digital marketing services – click here.
To find out more and ask any questions or arrange a meeting:
Or simply enter your email address below to register as a FREE PROVISIONAL VFP Member – we will then be in contact.