At Be Super we believe in "reincarnation" (the rebirth of a soul in another body) – you don't have to believe as well, it just helps us tune in better if you understand our principles.
Our belief in reincarnation is not religious!
We do not hold beliefs about reincarnation attached to any religion or even a GOD; we simply believe that within humans (and other life forms), there exists more than just the physical aspects and senses – a SPIRIT and a SOUL and an EGO!
We believe SPIRITS vibrate at a higher frequency than most people can perceive.
We believe SPIRITS are a life form and they seek to experience physical life on behalf of that which "created" what is.
Human physical life does not live for a long enough period for a SPIRIT to experience all that it seeks, so it uses "REINCARNATION" through a SOUL (which is implanted within a physical body). The SOUL is like a transformer and converts the super high vibrating frquency of the SPIRIT (from a celestial realm) into a lower earthly energy that may be used to interact with human life.
During "prenatal development" the SOUL enters the body and plans to experience further aspects of life – it does this in conjunction with your physical core being – your EGO (your EGO is not good or bad), whose purpose is to find solutions to protect you based on how it perceives life.
The SOUL and EGO use letters and numbers as information (like a hologram) for a psychological, emotional, and behavioural blueprint of what your SPIRIT intends to achieve through physical experience when you reach your birth destination.
Together they plan the date you will be born (such timing will impact on your future vibrating frequency).
They also influence your parents or selected carers to give you names. The letters within your name also relate to numbers and these have vibrating frequencies that impact on your personality, your natural strengths and the way you express yourself.
This blueprint may be identified and understood using "cosmic numerology". It also identifies your life's challenges and their SOULutions.
Holograms may be a way of perceiving what we refer to?
Holograms are becoming more popular – and are becoming increasingly more like real life!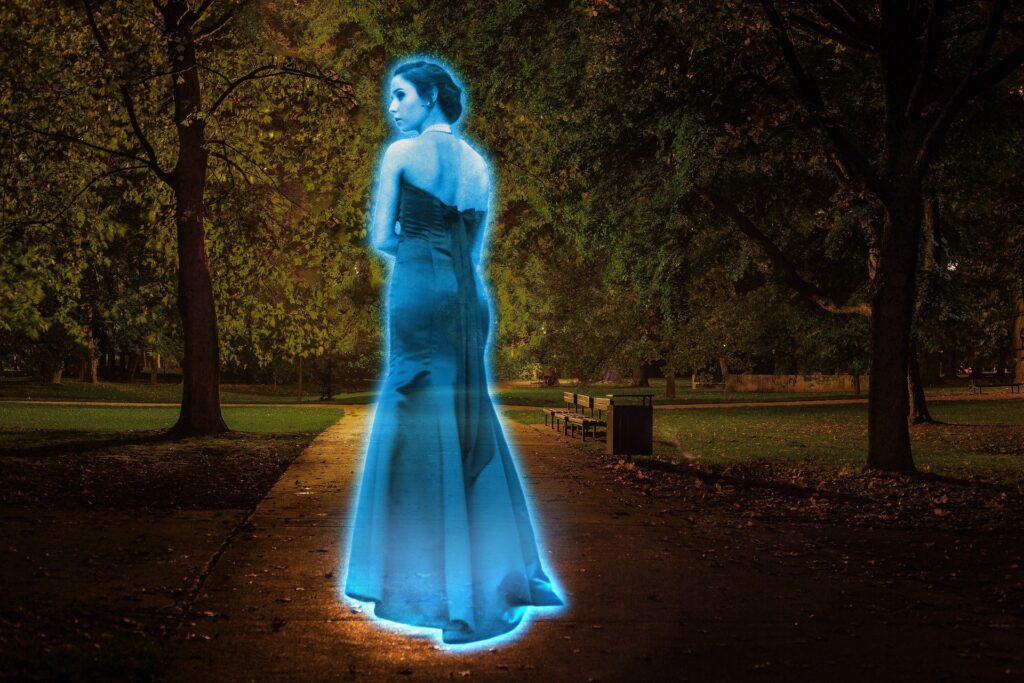 I enjoyed a live hologram of Elvis Presley with the real Priscily present and the Royal Philharmonic Orchestra playing live – it was like Elvis was really there. Holograms  ("vibrations of information/numbers"), are used to re-create light into 3d images. In a similar but simpler manner, reincarnation is a reconstruct of DNA into biophotons emitting electro-magnetic energy. Subsequently, a human being may be recreated from the information of numbers/energy – and this includes your life destiny – this is a very simple analogy, so let us delve a little deeper.
The SOUL:
Every human has their own unique characteristics. These may be superficial, such as a difference in physical appearance, or a carbon copy (like idential twins), however, the key difference is that individual humans have their own individual SOUL.
Birth causes "abandonment issues":
At birth, when the umbilical cord is cut the EGO feels so traumatised if forgets the desires of the SOUL, and what they chose for your human being. Instead the EGO feels abandoned and starts to create solutions for an existence where it believes it will be alone. In addition to this 'trauma' YOU may have experienced 'prenatal chronic stress' – caused by your mother either taking toxic substances, and or experiencing trauma or chronic/ongoing stress herself. These lower stress frequencies are vibrated / resonated to you as a developing fetus. Similarly, if you experience trauma or chronic stress within the first 12 months as a baby, the same negative frequencies will attract other negative vibrations to you and vice versa. If you do not clear and heal the deep rooted negative vibrations then they will remain with you and cause your EGO to find solutions that are not in tune with your positive and loving SOUL.
If you experience further trauma and chronic stress during the first formative 7 years, this will create a BIGGER GAP between your EGO and SOUL – and this continues with trauma and stress throughout your later life.
BUT DO NOT DESPAIR – VFP from Be Super recognise this, we have been through it and come out the other side ourseleves as individuals and as partners and as a family unit and with friends etc.
BE SUPER and VFP has been created to provide support and guidance for YOU to unify your EGO back with YOUR SOUL on a safe, trusting and loving basis. . .
WE SEEK TO DO SO IN A UNIQUE WAY – 
We seek to nurture your awareness of your own Soul without forcing the concept of a god or leader or religion or faith on you. Furthermore we seek to communicate with you without the concept of wanting more, or a need to set goals and targets. We do not want to communicate with you by suggesting a need for any focus, meditation or praying or affirming,
We seek to communicate with you by being authentic to who we are, and supporting you to interact in the same way – with freedom! This may require you to break down barriers – we will guide and support you to do this.
Your reincarnated SOUL is waiting to be reintroduced and harmonised with your EGO!
The VFP BLUEPRINT:
The VFP Blueprint is UNIQUE to Be Super Ltd.
The VFP Blueprint is a UNIQUE combination of Pythagoras' Cosmic Numerology, Levels of Consciousness, and Personality Profiling. It was developed as an analysis tool to best support and guide you to balance and harmonise your EGO and SOUL, with the purpose of empowering you towards higher levels of consciousness and a life experience of your true self.
We use it as an introduction and starting point for our VFP WELLBEING EXPERIENCE.
TO START OUR VFP WELLBEING EXPERIENCE – CLICK HERE.
Please click here for more details or to arrange for a report.
Thank you.