This post explores the relationshop between various modalities:
IFS – SYSTEMS AND PARTS (IFP)
NB:
YOU BE THE CHANGE YOU WANT TO SEE IN THE WORLD!
JUSTICE IS WON INTERNALLY WITH IFS NOT AGAINST AN EXTERNAL ENEMY!
PARTS may be legacy bound (if your family members/ signifant others, or your culture or  community were for example,  too strict or did not show compassion, then your current part may overcompensate and be too compassionate). Specific trauma or chronic stress may also be passed.down, to such an extent that perhaps 80% of your negativity could be legacy bound rather than personally experienced.A legacy may be inherited as a similar trait or as an opposite trait.
Legacy traits are both physical (Ego solutions), and or Soul filled (waiting to be of purpose to your inner-self)
COMPASSION IS THE KEY – BUT HOW DO YOU DEVELOP AND NURTURE IT!?
USE OF THE TRUST TECHNIQUE TO GRADUALLY SOFTEN AND LET GO OF MENTAL AND EMOTIONAL STRESSORS IN RELATION TO IFS, AND SUBSEQUENTLY INCREASE THE ZONE OF RESILIENCE.
USE OF THE BREATH AS AN ENERGY SOURCE OF COMPASSION MAY BE USED FOR CLEARING AND HEALING THE VARIED PROTECTORS OF TRAUMA AND CHRONIC STRESS.
SELF-ACTUALISATION THROUGH COMPASSION IS ONLY THE START – THIS NEEDS TO BE NURTURED WITH ALTRUISTIC ENDEAVOUR. (Possibly this is VFP#7).
PARTS may also relate as an acronym to:
Presence
Attunement
Resonance
Trust
THIS MEANS THAT WHEN COMMUNICATING TO IFS, THE 4 ASPECTS ABOVE SHOULD BE CONSIDERED.
Also consider applied kinesiology to assess current physical state, especially when nearing dorsal vagus states.
Free and unrestricted movement (through play) restores safe and trusting connections with self and others and helps restore fight and flight rather than freeze.
Playful activity, especially with movements involving:
Yield
Push
Reach
Grasp
Pull
All of these support reaching out from, or pushing away from a place that is stuck (a dorsal vagal state).
Additionally, attuned touch releases oxytocin, regulates the vagal brake, induces calmness and bonding – and leads to self-actualisation:
Self is realised through:
Confidence – provides firm limits around violation.
Creativity – provides imaginative social problem solving.
Compassion – provides love for one's adversary.
Curiositt – provides openess to the Other's truth.
Connection – provides universal inclusivity.
Clarity – provides strategic focus on systemic violence.
Courage – provides empowered personal dignity
Calmness – provides grounded non-reactive presence.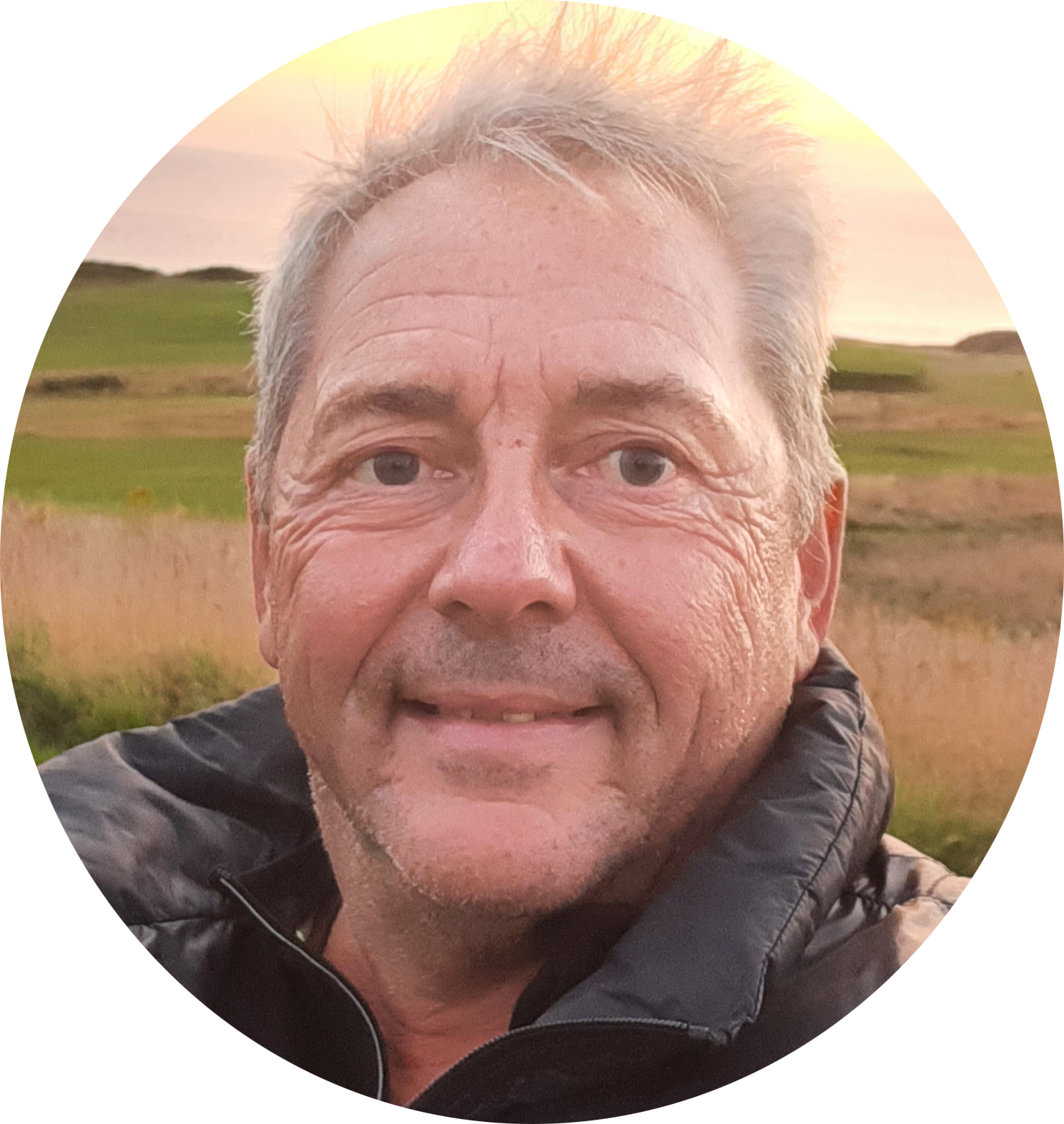 Marcus is focused on supporting others better interact with themselves and others.