Congratulations and thank you for accessing the 1st Lesson of our 1st Course – it means a lot to us.
We provide this FREE OF CHARGE so you can see if you like the way we interact.
Your feedback during and after this lesson are much appreciated and we will update what we do based on this feedback.
Let's get started . . .
Everything from hereon, (1st November 1100hours 2020) from Be Super Ltd will support individuals and mankind to find ways to re-tune to the unified field; so enabling people rediscover their true spiritual being.
The infographic (designed by Marcus Pearson) below is very powerful –
please save / download / copy  / print and study it: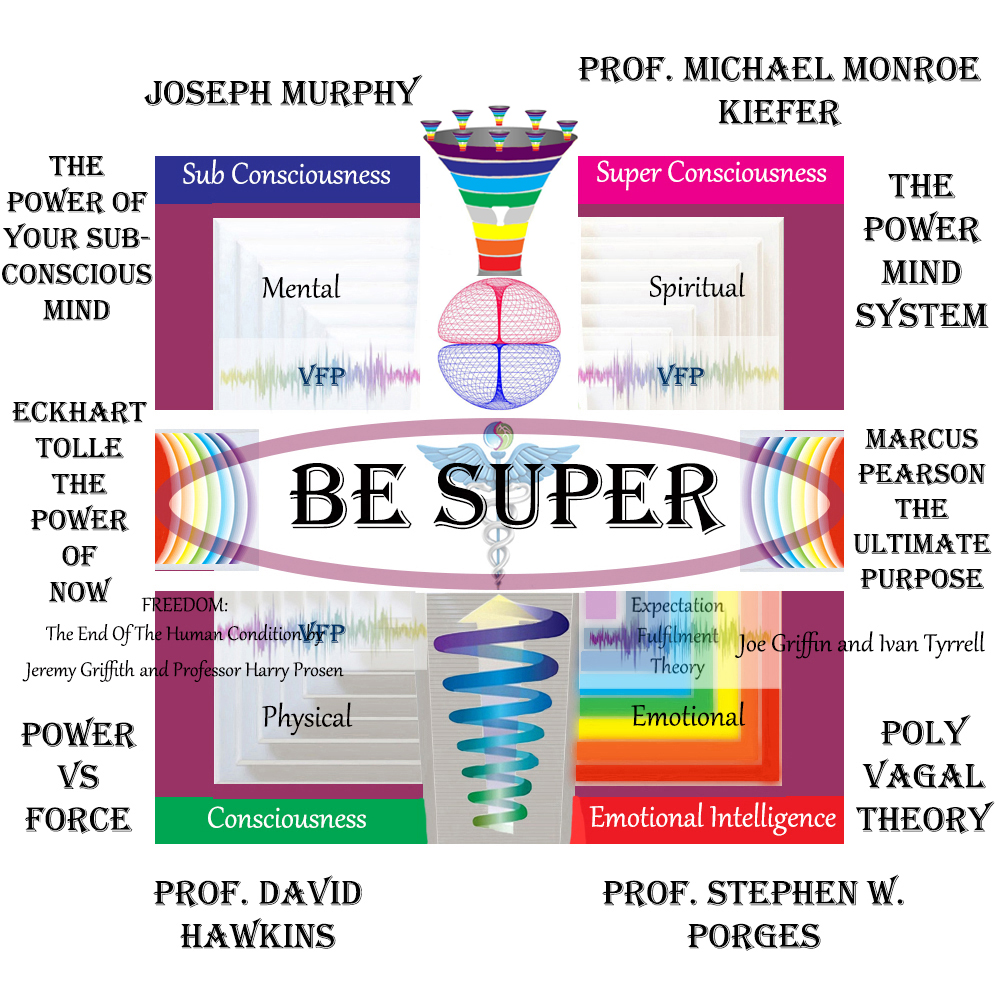 "We are spiritual beings experiencing life through a cyclical range of vibrating energy frequencies that manifest in a 3-dimensional physical reality. This is represented by the infographic of a 4-sided pyramid of spiralling inner and outer fields of energy". (Marcus Pearson – Be Super Ltd)