Welcome to an introduction to VFP/SSP – from Be Super Ltd (UK based).
VFP stands for Vibrational Frequency Programming – SSP stands for Safe and Sound Protocol:
It seeks to develop self-resilience, creativity, curiosity and social engagement; and seeks to improve the way individuals interact with others.
Be Super Ltd (more specifically, the founder – Marcus Pearson) is qualified as an SSP Therapist with iLS / Unyte. In addition to the 5 hours of CORE SSP we also provide upto 6 months access to SSP Connect and SSP Balance for both children and adults.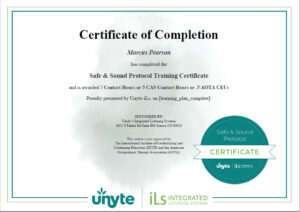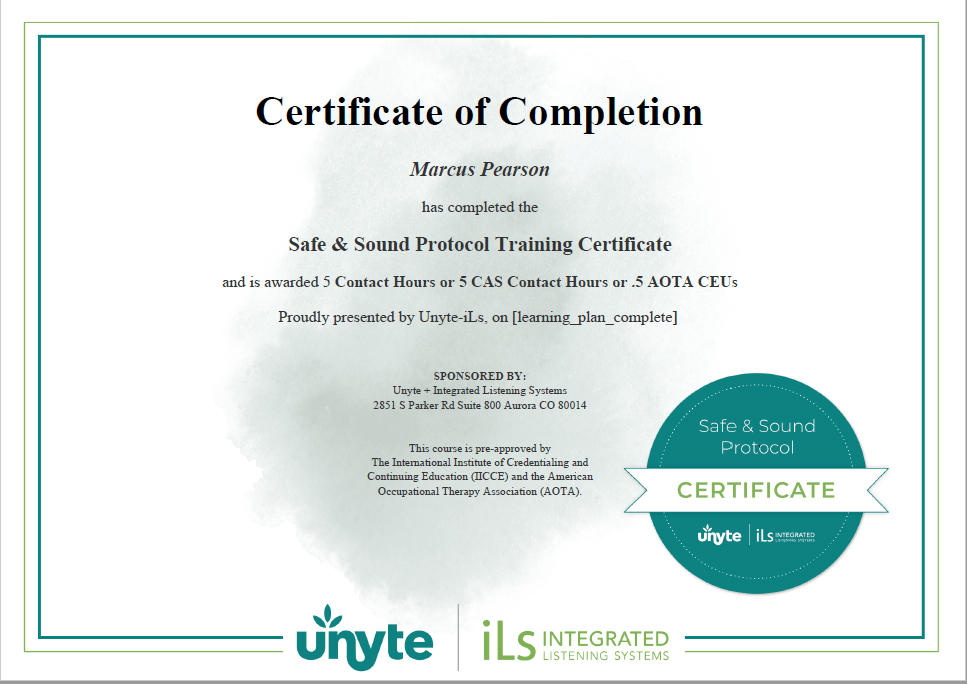 We provide more than SSP, hence, we call it VFP/SSP – it is a different approach than VFP or SSP on its own.
We do not refer to it or approach it as a therapy – we approach it is a POSITIVE TUNING experience!
It is delivered through – Trust, Safety & Relaxation; Sound Vibrations; Affirmations, Exercise & Creative Social Interaction – rather than CBT (Cognitive Behaviour Therapy). The principle of its approach is different from most 'therapeutic approaches'; in that it initially approaches stress and trauma as a non cognitive phenomena (we don't seek to 'overcome' by thinking and talking about negativity). We approach them as aspects of our autonomic nervous system (we seek to overcome them by activating the 'vagal nerve'). More specifically we seek to activate the parasympathetic nervous system of a person, rather than their sympathetic nervous system) – read on . . .
VFP/SSP works by re-tuning your state of being to what is known as a State #0 of stress (safe, trusting and unchallenged). Most other approaches/modalities work by supporting people to cope whilst being in what are known as #1 of stress or a #2 state of stress. This is a significant difference and requires a significantly different approach. VFP/SSP seeks to remove the cause; other approaches deal more with managing the effects. For more on these states click here.
Who will benefit most from

VFP

/

SSP

retuning:
Anyone suffering from stress and trauma will benefit. Both of these are, contrary to popular belief, non cognitive behaviours (they don't rely on our senses and thought) – they are deep rooted within our 'autonomic nervous system' and require a different approach to that used over the past 20 years (and by many stuck in old ways). Subsequently, VFP/SSP is a non invasive approach that 'taps into'  the autonomic nervous system to achieve beneficial results.
It is also excellent for anyone suffering from anxiety or auditory hypersensitivity and state regulation disorders, namely:
eating or sleeping problems
poor persistence of attention
over- or under-activity
difficulty in adjusting to new environment or routine
delayed language development due to inadequate auditory processing
visual-spatial processing difficulties
motor planning problems
VFP/SSP positive tuning may be used to help overcome regulatory disorders that follow the following 5 behavioural traits:
The hypersensitive, fearful person who tends to overreact and needs a safe, quiet environment.
The hypersensitive, stubborn and defiant person who has an enormous need to control because they are extremely overstimulated (stressed and anxious).
The hyporeactive, pain-insensitive person who may appear aggressive due to their intense craving behaviour.
The self-absorbed, under-reactive person with low motor tone and low activity level who needs both reality checks and energizing.
The person with motor planning problems, who is often labelled ADHD because of their inattentive appearance.
Safety:
N.B. VFP/SSP positive tuning is non invasive and totally safe for the client. However, because it focuses on providing sound vibrations to the middle ear (and the muscles of the middle ear are 'fast twitch and tiny' and often become very tired with the specific focus sounds) – this may lead to the client feeling tired afterwards or lead to a drop in energy. Good sleep, hydration and nutrition are important during the 'period' of this retuning experience, and full co-operation and understanding of parents / partners and other supportive individuals is essential during the full retuning period – and for the following weeks. For this reason we have limited the duration of our 'online/distance access experience' to 30 mins rather than 60 mins. (This minimises tiredness, and creates an opportunity to access the experience in the morning or afternoon rather than late in the evening).
Results may be noticed very quickly (within 3 – 10 day). However, it is essential this experience is supported with some additional physical, emotional and mental activity/retuning; we have developed a creative session that runs at the same time and afterwards for at least 4 – 6 weeks to maximise and embed the benefits. Without this supportive aspect the benefits may be short term and be lost – this is a key part of the re-tuning.
Normal Rates:
Most of the above relates to personal face to face support from our qualified therapist Marcus Pearson.
The normal rates for this are:
£80-£100 for the set up and preparatory consultation plus £400-£500 for the 5 hours SSP delivery and subsequent support (normally a further 5 hours).
These prices are per person, however, during the pandemic, we are offering this as a 'per household' fee.
All of the above will be personally managed by Marcus Pearson.
"The Positive Tuning Experience" – has been created by Be Super Ltd as both an Add On and a stand alone experience – it represents our DISTANCE ACCESS/ONLINE FACILITY. This is also personally managed by Marcus Pearson, however, there is no face to face contact – you will communicate via email/whats app or the phone.