Action for the first preparatory 3 weeks of VFP#8-Growth:
Step 1: This may take 1 – 3 weeks. 
This is all about establishing the correct sub-conscious and automatic 'links' between your brain, your heart and your body. What we are doing in this preparation stage is resetting your automatic / autonomic nervous system so it functions correctly to support you – as opposed to working against you (which is most likely at the moment – even if you are a professional athlete).
Let us make sure your physical, mental, emotional and spiritual beings are tuned in together – this is essential; however, most people do not have this insight and only have some of these aspects tuned in – so let us get tuning in correctly . . .
Insights for tuning:
Insight 1 – Your thoughts cause your emotions and consciousness to impact on the secretion of hormones and fire neuroreceptors in your brain. The effect of this on your heart and brain frequencies is significantly good or bad – depending on your thoughts.
Insight 2 – Similarly, your physiology (your body and in particular muscle tension and the ANS – Autonomic Nervous System) influence your thoughts – your body has memory as well as your brain and it reacts to this memory automatically!!
Insight 3 – Without thinking; simply by physically smiling and having positive facial expressions (both in a mirror and with other people); and by having a more positive tone and rhythm in your voice; and by having a more positive body posture (whilst sitting and standing and walking and resting / sleeping); and by breathing correctly; you can positively change the physiology of your body for the better – this happens without even thinking and simply by being in a more positive way!! This has a knock on effect because other people will notice this positive feeling and will respond to you in a more positive manner – as will others you do not see or perceive. This positive energy will radiate out from you without you being conscious of it and it will 'come back to you' and make you feel good and this will produce even more positive hormones – and all this before you even start to train.
If your life is already free from all these aspects then you can get continue, however . . . 
If your life is not stress free then – TAKE NOTE:
Overcoming stress, anxiety and trauma are essential before you start . . .
Stress, anxiety and trauma are all problems associated with safety (or a lack of it).
Safety is not simply the removal of threat and (according to Stephen Porges and Polyvagal Theory) is dependent on 3 conditions:
If your autonomic nervous system is in a state that supports defense – or put another way; if you are defensive or feel challenged by the opinions or actions of others then your ANS (Autonomic Nervous System) will not be able to trigger the release of positive hormones; it will activate stress related hormones and these will inhibit effective training, inhibit growth and recovery and lead to over training, tiredness and make it difficult for you to maintain effective patterns of good training – it will also inhibit your ability to listen and learn and to focus. Being defensive is going to STOP your PNS from activating!! You want to be training within your Optimum Arousal Zone (within your PNS – Parasympathetic Nervous System). You do not want to be training when your SNS – Sympathetic Nervous System is activated.

The 'social engagement system' (PNS) needs to be activated to 'down regulate' sympathetic activation and 'up regulate' parasympathetic activation. Being physically positive and happy is going to ENCOURAGE your PNS to activate.
 Your own physiology (brain and body) has to positively receive and acknowledge the positive physical facial, vocal and gestures from others.
All of these 3 conditions can be nurtured to 'widen your window of tolerance to life and training' – and this is what you need to work on in stage 1; especially if you recognise any defensive nature in what you do or the way you react to people or situations. Training with a socially positive partner is better for you, rather than training with an overly intense, aggressive or 'miserable/moody/complaining' or passive partner.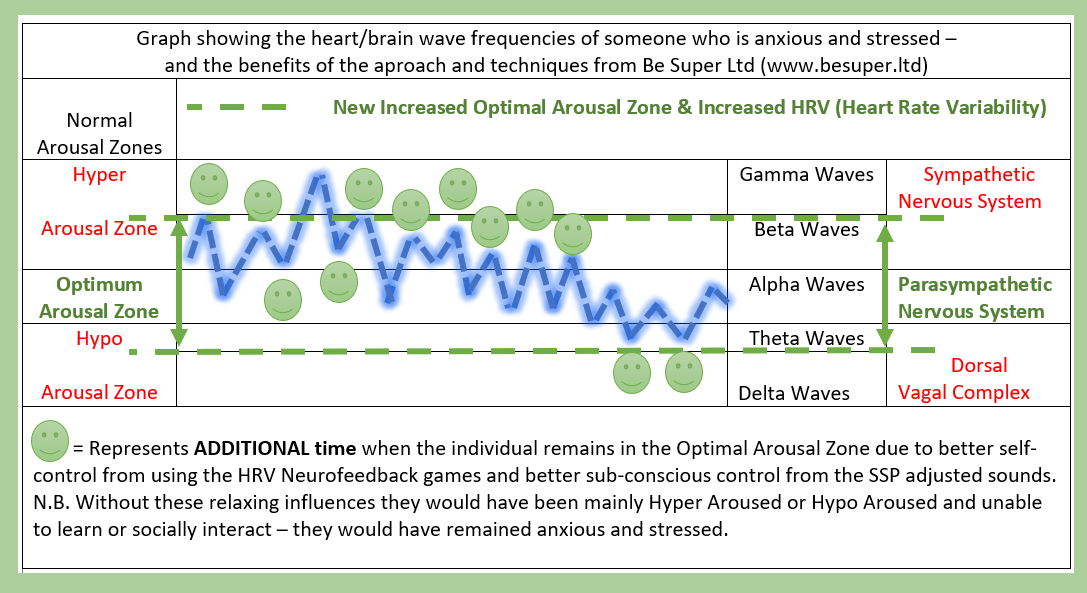 If you need more information – Click here for support with this.
If you are smiling and feel positive, then let's move on to consider the actual training:
In terms of training, then during this initial 3 week phase then engaging in more fun based or play activities would be very supportive for you for long term success. This may not be essential (you may be able to enjoy time in a gym with a persoanl trainer or with some other supportive person). Alternative activities to the gym can include such thing as natural body movement exercise – uch as going on an adventure. Initially this me be on your own (you need to start this and can't afford to accomodate the needs of others).
Once you have taken the action to do this on a regular basis, then you should ideally take it to the next 'important level'  – which means doing it with a partner or family member or supportive other. An adventure may include walking, running, cycling, dancing, climbing, swimming, jumping, lifting, throwing and carrying. These are all physical activities that can be enhanced with social interaction and fun – this should be your focus during step 1 of this 3 week phase – SPORT and TEAM TRAINING IS ALSO EXCELLENT.

You will also get a feel for how stressed out you are, how flexible you are, how fit you are and how strong you are – all of this will better support your forthcoming training routine.
During step 1 – you should be learning to set up new patterns of physical activity using these fun based activities and building them into your natural rhythms in line with any work and social commitments. These may then be added to or replaced with your focused training schedule in a few weeks time.
Step 2: This may take 1 – 3 weeks and may be nurtured alongside Step 1: 
This focuses on your food and drink intake and your rest and recovery.
It is essential that you are aware of the insights from VFP#1 – LiCrON / Regeneration
Adopting The LiCrON protocol is essential for Growth because 80% of growth is related to nutrition and 20% is related to physical exercise / training. With VFP we balance both of them, however, it is essential you establish a pattern for the 80% before going any further.
Step 3: This may take 1 – 2 weeks and should only commence after Step 1 & 2:
Step 3 is concerned with setting up the correct training schedule ready to start in the next few days or 1 – 2 weeks.
There are certain underlying principles that apply to everyone, however, 'as a base' the insights focus on the majority of adults who simply want to be fitter, stronger and more agile. We have produced a downloadable pdf that you may use to plan a strategy for your training schedule.
Click here for the 2nd Phase –  The Super Fitness & Exercise Protocol called VFP#2 – Growth.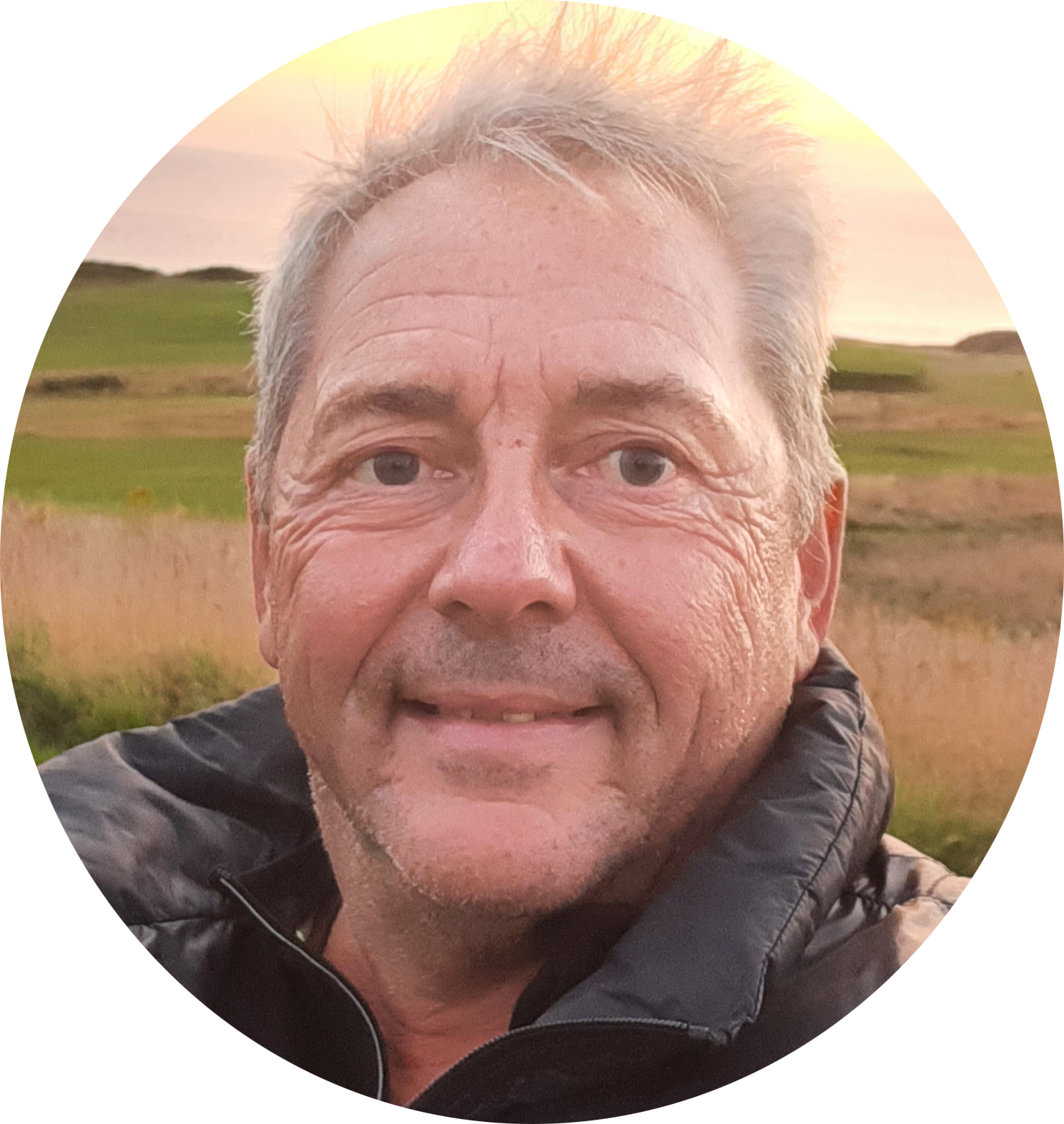 Marcus is focused on supporting others better interact with themselves and others.