Hello, this is our first post from our new website.
You can choose to read this post, however, we urge you to Register as a FREE VFP Member. You will automatically be offered the 1st Lesson of our 1st course FREE OF CHARGE – THIS COULD CHANGE YOUR LIFE FOR THE BETTER  . . .
The infographic (designed by Marcus Pearson) below is very powerful –
please save / download / copy  / print and study it: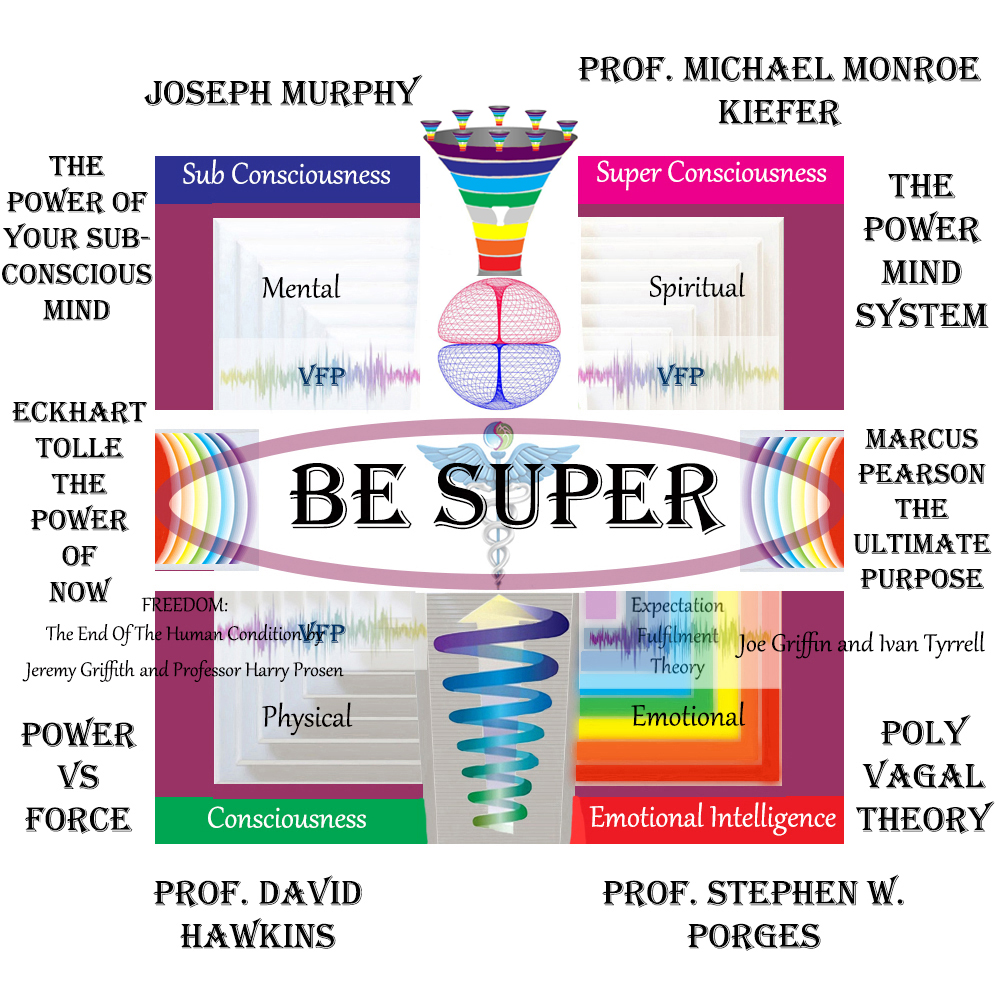 "We are spiritual beings experiencing life through a cyclical range of vibrating energy frequencies that manifest in a 3-dimensional physical reality. This is represented by the infographic of a 4-sided pyramid of spiralling inner and outer fields of energy". (Marcus Pearson – Be Super Ltd)

Everything from hereon from Be Super Ltd will support individuals and mankind to find ways to re-tune to the unified field; so enabling people rediscover their true spiritual being.
We intend to use images to communicate what we mean – so please study our Be Super Logo above as it provides a great introduction to what we do.
Facebook and YouTube will be used by us to reach out to people – and then link everything back to this website and our up and coming SUPER App – our 'heart'.
Marcus P Diddly Dacious (The Enlightened One) is focused on supporting others to receive self-enlightenment.