Be Super have developed 9 cyclical experiences that they have UNIFIED into one approach called –
VFP (Vibrational Frequency Programming):
For adults:
For children and young people (therapeutic educational facilitation):
Do you want to focus on Health & Fitness?
We have created a Health Zone Chart and our VFP#1 LiCrON supports the info below: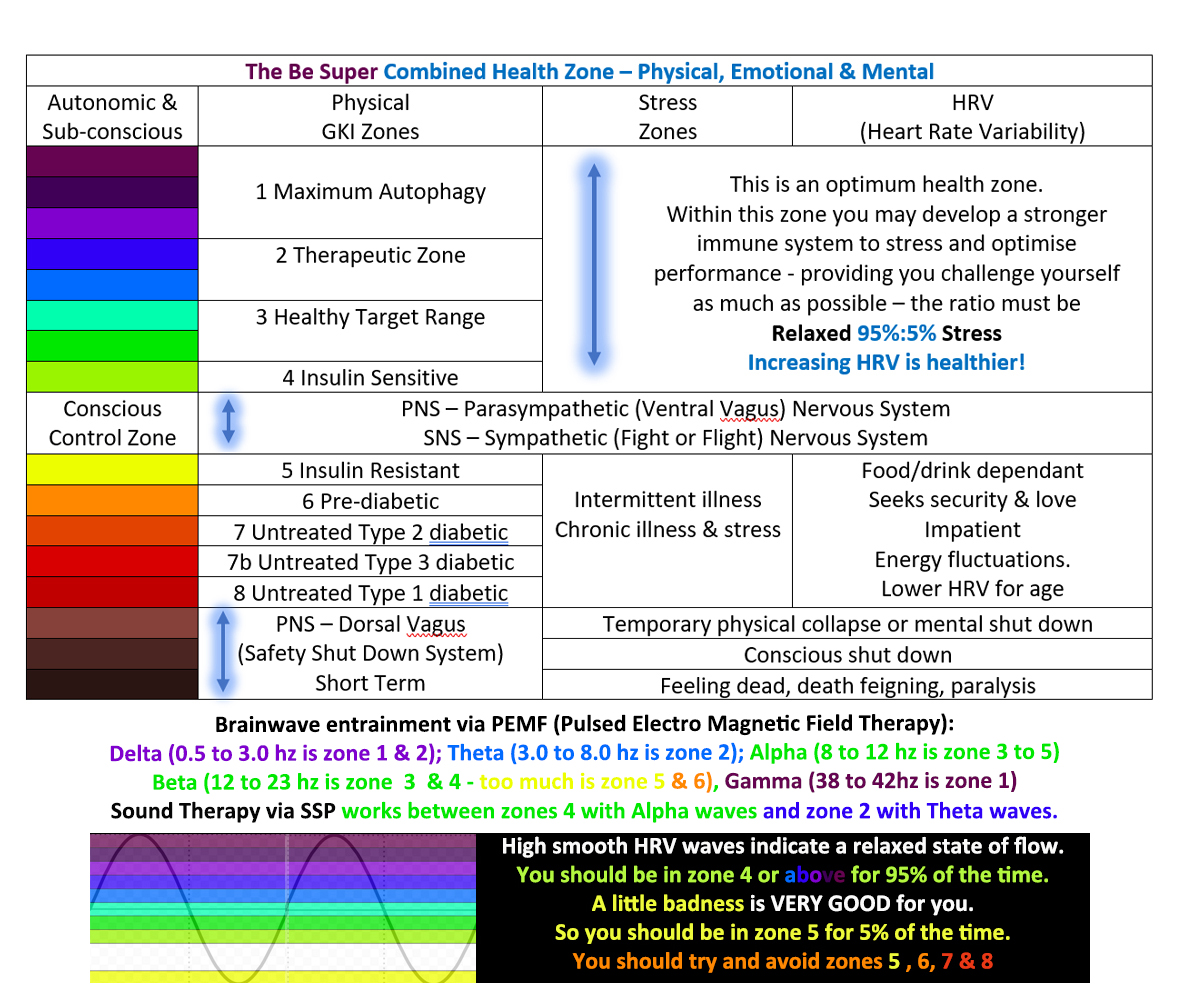 We also have events, activities, challenges for those who simply want to experience positivity and be inspired (or to inspire others).
Download, save or print our Wellbeing-Packages pdf that summarises all our VFP Experiences – or view below –

Everyone starts with VFP#0 Coherence:
Start this process FOR FREE – Sign up FOR FREE:
You don't have to the greatest version of you – but at least find and be what makes you 'authentic'.
The founders of Be Super experience all they provide everyday – they don't do theory!
To find out more and ask any questions or arrange a meeting:
Or simply enter your email address below to register as a FREE PROVISIONAL VFP Member – we will then be in contact.